Showcase your culinary creations in a Hanamaru 3 tier picnic bento box
Want to take your food presentation game to the next level?
The Hanamaru 3 layered picnic bento boxes, or "Ojyu bako" as they are known in Japanese, are the perfect vessels to showcase your delicious dishes at your next social event.
These beautiful bento boxes have been crafted by Kitaichi Shikkiten in Japan, a lacquerware maker with deep history, established in 1809.
(Reload page if video doesn't play)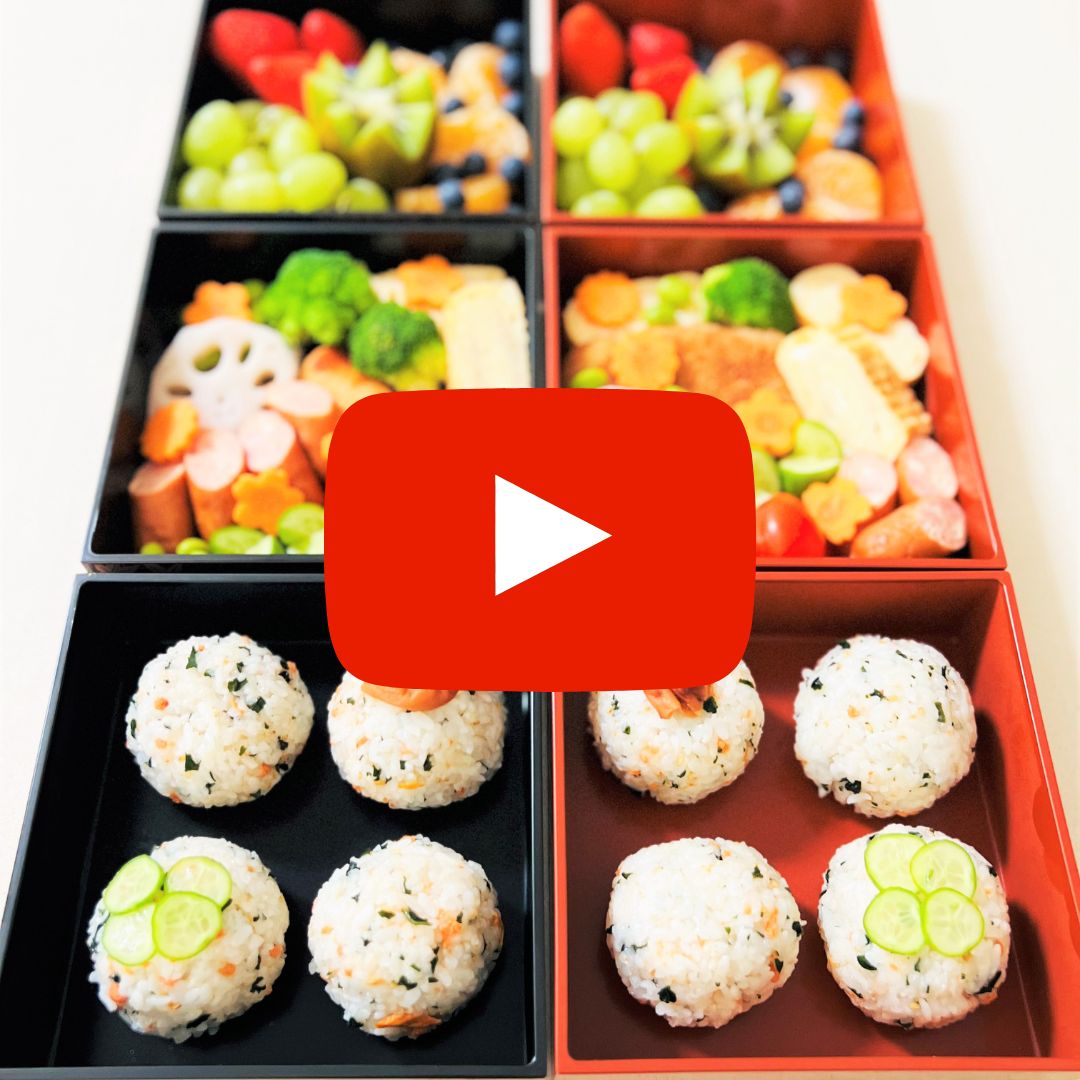 it's up to your imagination
There are so many ways to use a picnic bento box. Impress with an elaborate arrangement of Japanese (or any) cuisine, or take it easy with some entrees and fruit. Either way, the Hanamaru picnic bento boxes will create a focal point for your food creations.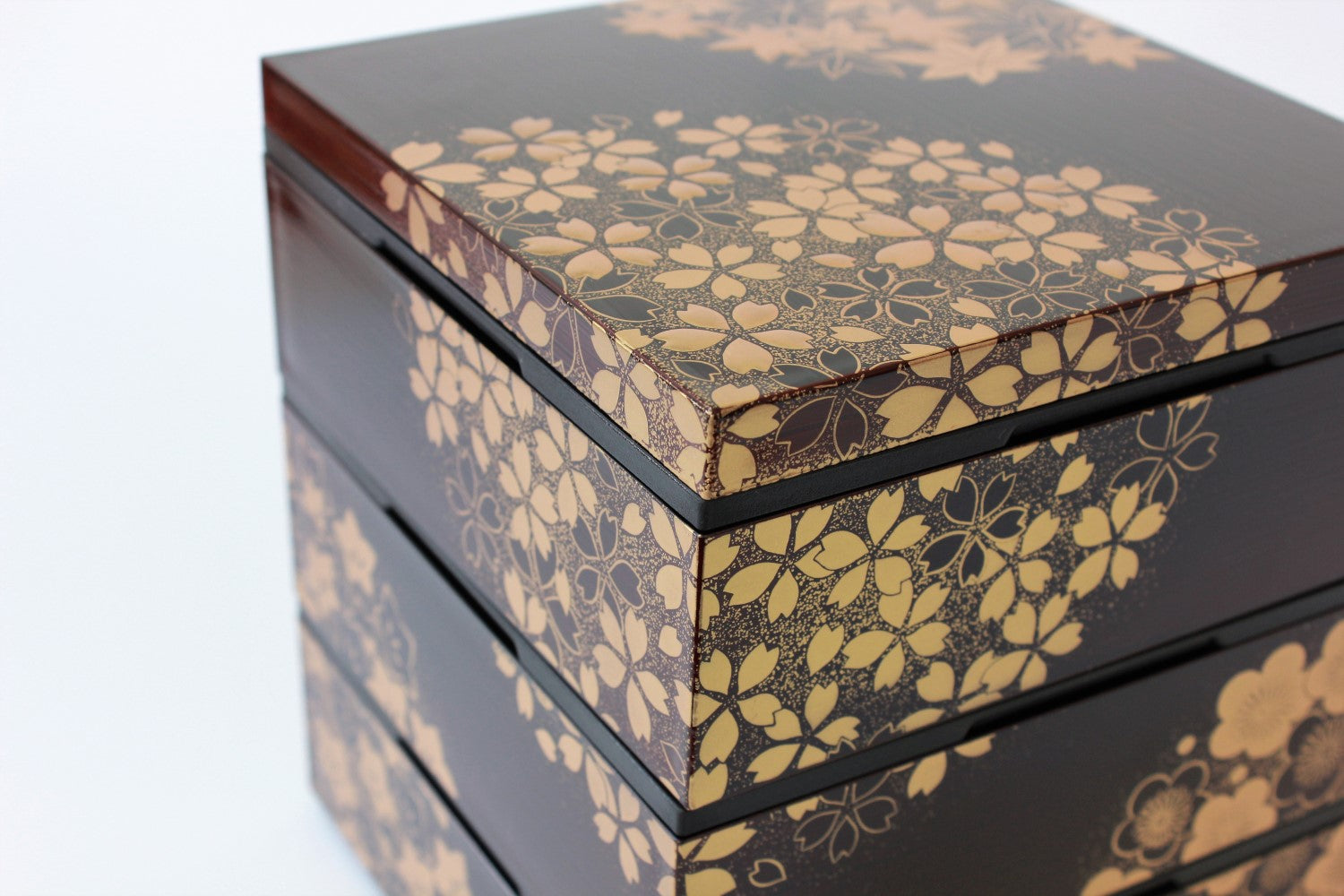 handcrafted with 'maki-e'
'Maki-e' is a traditional Japanese lacquer decoration technique in which beautiful patterns are drawn on lacquerware with metal powder such as gold or silver.

The decorations on the Hanamaru picnic bento boxes have been skillfully handcrafted and represent plant symbols of Japanese spring and autumn - cherry blossum, bellflower and plum flowers, and maple leaves.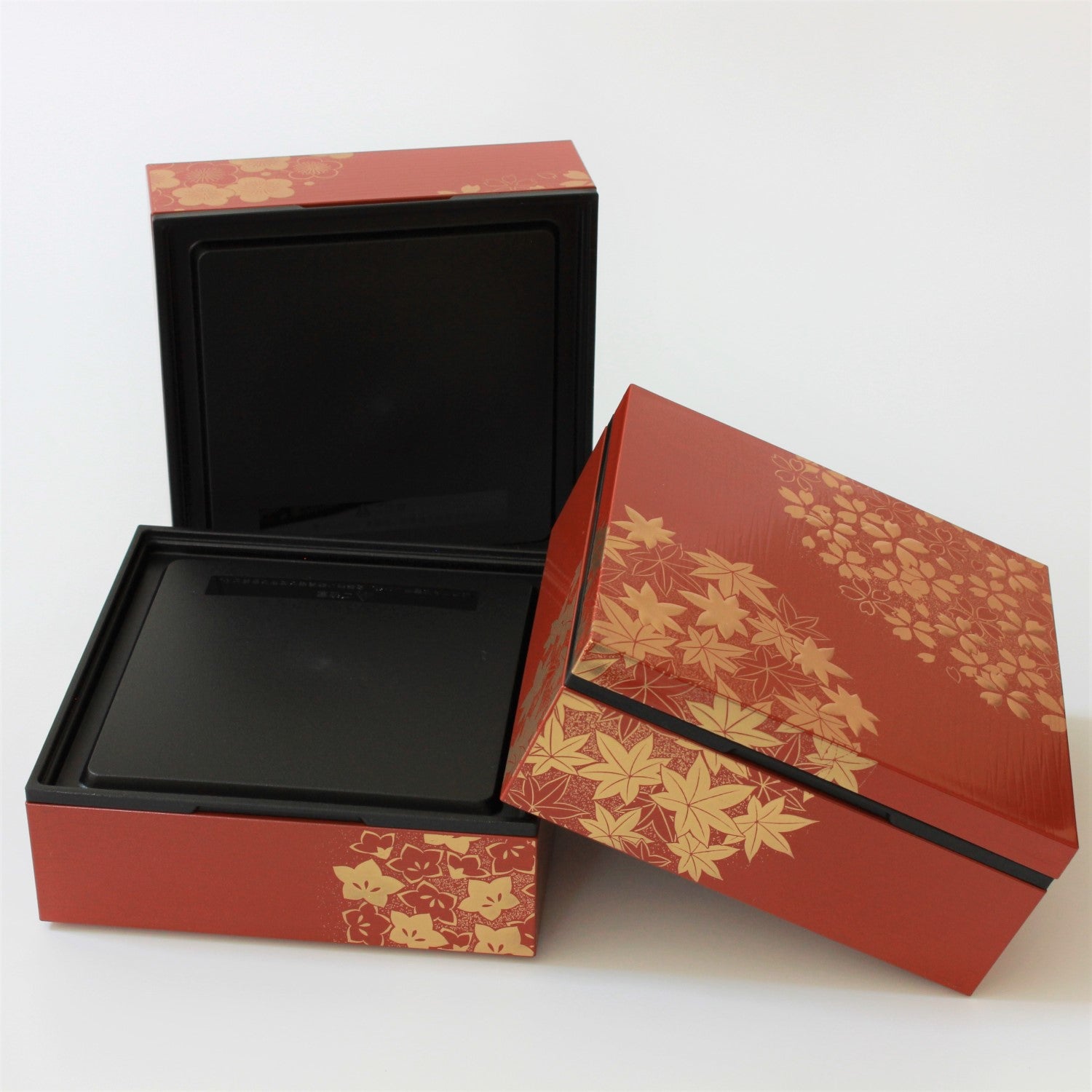 Use 1, 2 or 3 layers
Each layer of the 3 tier Hanamaru picnic bento box is a separate item, so you can use 1, 2 or 3 layers depending on your needs. Plus each layer comes with a separate lid to protect and store your food.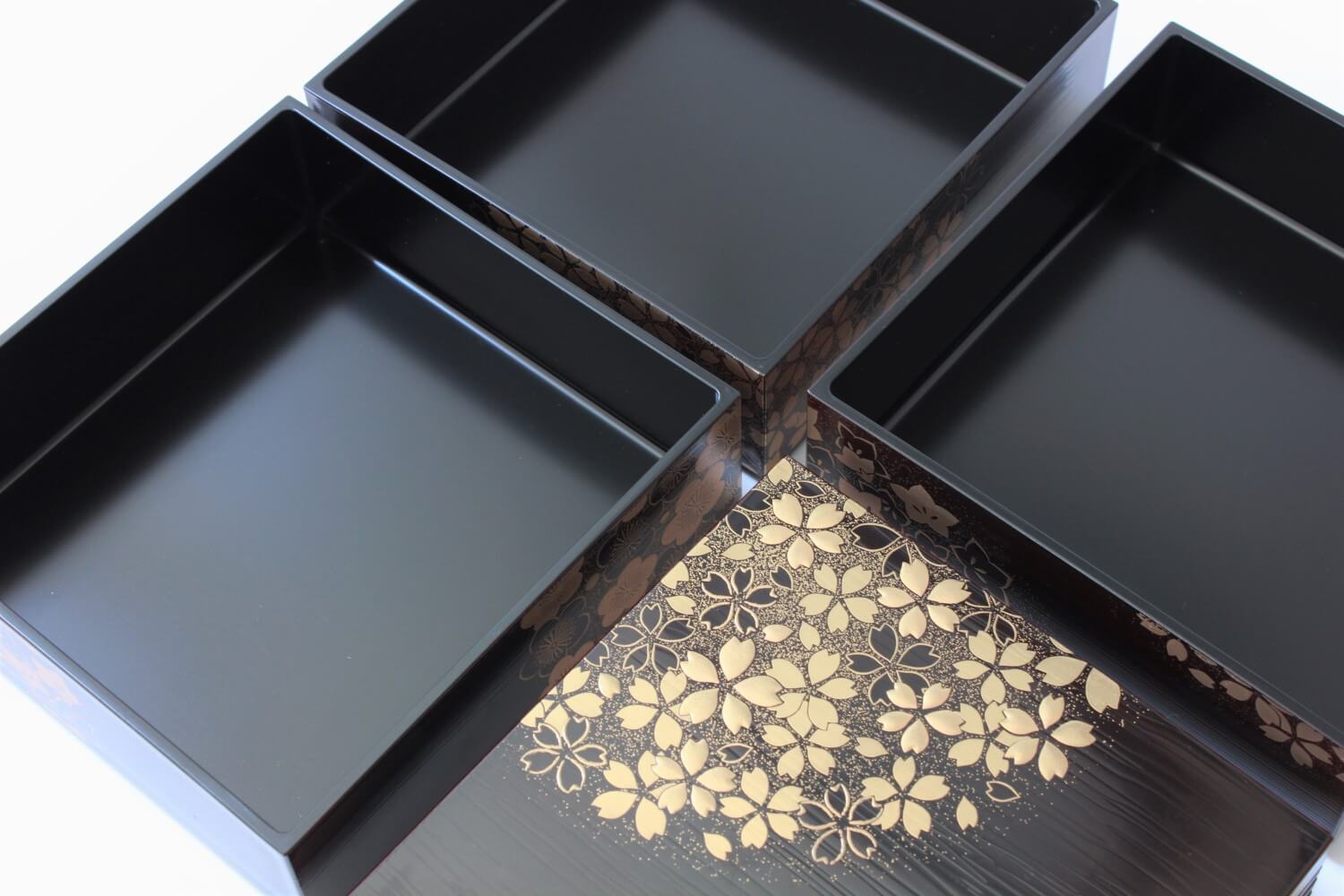 smooth, durable and dishwasher safe
The Hanamaru picnic bento boxes have been hand coated with a urethane layer followed by a total of 34 applications of Maki-e by skilled 'shokunin' (craftsperson). Melding Japanese tradition and everyday convenience, they are also dishwasher safe to cap a great dining experience.