elegantly practical and perfect japanese bento boxes
FOR YOUR BENTO LIFE
Want to add a Japanese touch to your bento?
The bento boxes at Majime Life are elegantly practical and perfect for those who want to pack a meal the way the Japanese do.
Whether you are looking for a stylish design or something more traditional looking, we want to help you find the right item that will make your meal time experience more Japanesque.
All of our bento lunch boxes are made in Japan, as are most of our other accessories. If you've been looking for Japanese lunchware, we hope your journey ends here.
We are dedicated to helping you experience more of the Japanese bento culture and routine. Please enjoy our selection of bento boxes and accessories for your bento life!
Let customers speak for us
CHOOSE FROM OUR
BENTO BOX COLLECTIONS
Allday Drink Bottles
These modern and stylish insulated drink bottles will even fit in your back pocket, to give you a hot or cold refreshment all day, everyday. Holding 360ml (the size of a soft drink can), they have both form and function.
We are excited to offer a range of bottles from thermo mug, a premium Japanese brand.
ADD COLOUR TO YOUR BENTO LIFE
FUROSHIKI | CHOPSTICKS | Accessories
UNIQUELY DESIGNED
Japanese-style bento boxES
A convenient way to enjoy your meals
Made In Japan
Our bento boxes are sourced from Japan. They have been designed and crafted with high quality materials by skilled 'shokunin' (craftsmen), with most designs finished by hand painting/coating. This results in slight variations of the aesthetic of each and every bento box, adding a touch of uniqueness, and resulting in beautiful and reliable items that you have come to expect from the land of the rising sun.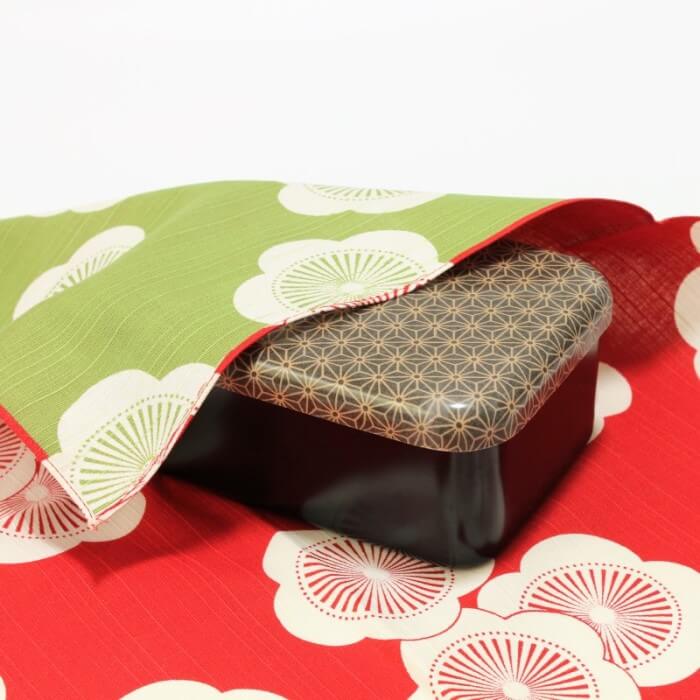 Perfect for a housewarming or a gift
Use our picnic bento boxes to bring food to a housewarming, or choose one of the Wagara bento boxes (Japanese patterned cloth infused into the lid) as a birthday or mother's day gift or other special occasion. Like beautiful silverware, elevate your bento box from just a storage container to a gorgeous meal experience.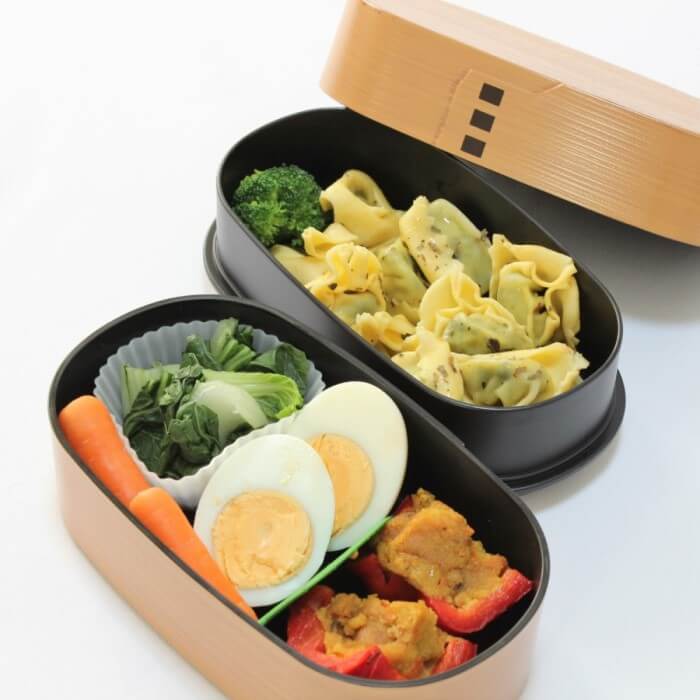 Stylish And Practical Designs
Dress up your food with elegant bento boxes and build the anticipation of a delightful meal. Japanese bento boxes stem from aspects of simplicity and practicality of Japanese culture. They are appropriate for any kind of cuisine. Prepare pasta, store a rice dish or just fill them with vege sticks. We are sure that there is a suitable bento box for your bento life!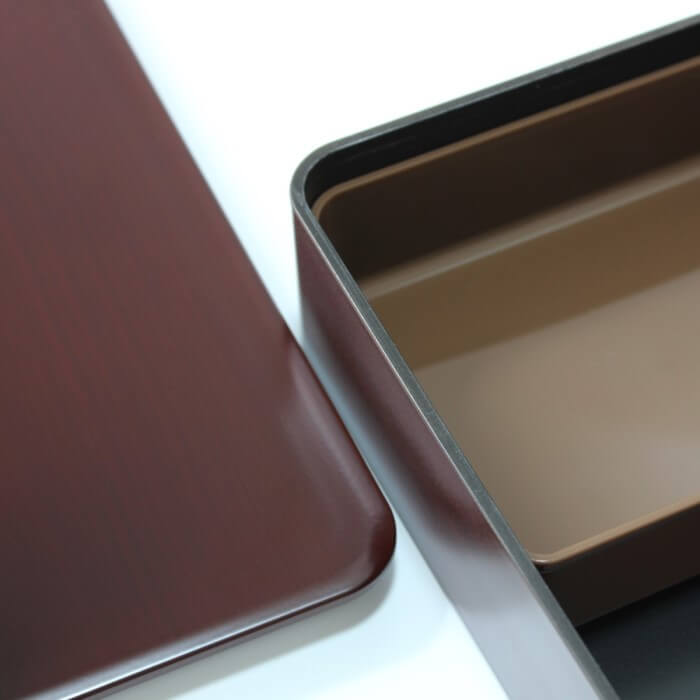 Reusable
Using disposable containers or plastic bags to pack a meal each time creates more waste and leaves a lasting negative impact on the environment. Using reusable bento boxes and containers are a great way to do our little bit for our Earth.
A little more about our range of Japanese bento lunch boxes
Bringing you a selection of elegant and functional Japanese style bento boxes and other accessories, sourced and made in Japan.
A 'bento' is a Japanese lunchbox, often packing multiple kinds of food into a small, compact space while balancing variety and nutrition at the same time.
Bento lunches are prepared to offer a complete meal, presenting a whole range of tastes and textures –even food groups. From rice to meat, fish, and fresh or pickled vegetables, the Japanese bento lunch box is certainly a unique way to enjoy food in an immersive manner.
The Japanese are well-known for their skills in working with space, and our bento lunch boxes are a reflection of this cultural trait. Traditionally-arranged bentos use each section of the container to pack food into tight rectangular or square shapes. From there, they can be used at school or work, perfect for home, play or office.
We offer many designs of Japanese bento boxes
In Japan, there are many types of bentos one can choose from. These containers are divided into sections to hold different kinds of food. Below are our collection of Japanese designed and elegant bento boxes that we offer in our online store, which you can use for almost any type of bento.
Basic Bento Box Series
Our basic bento box series is designed for those who prefer a simple and non-assuming yet elegant design. These also include our standard sizes. These boxes feature a section for rice, and smaller sections for a variety of other food groups.
Picnic Box Series
Our picnic boxes, also known as 'ojyu', are made for sharing with others. These layered designs are slightly larger, making them ideal for picnics, barbeques, and social outings and gatherings. They're often used for onigiri and even maki-zushi sushi rolls, and are hugely popular during the cherry blossom viewing season in Japan.
Sakura Mokume Series
Our Sakura Mokume collection is beautifully designed with Sakura cherry blossom flowers drifting across a wood-grain backdrop. These don't look like your typical bento when you first look at them, but that's why they elevate your meal experience!
Wagara Series
Wagara literally means 'Japanese patterns'. Our Wagara series have Japanese patterned cloths infused into the lid during the manufacturing process, resulting in beautiful creations that are sure to elevate your experience.
As real cloth is used, each bento box is unique as it will have different positioning of the patterns. Each pattern has a spiritual meaning based on Japan's deep history.
Nuri Wappa Series
Each bento box in the Nuri Wappa series is hand-painted to provide an elegant finish for a traditional Japanese bento look. The design is based on 'Magewappa', which is a traditional Japanese craft of bending wood using steam or boiled water.
Shop bento boxes online now
At Majime Life, we embrace our love for Japan-made and inspired products. We offer an ever-expanding range of designs that have traditional, authentic roots, while also incorporating modern themes. Check out our latest arrivals, all available online and ready to be delivered directly to your door.
For more information, get in touch with our team and we will answer any queries you may have about our popular product range – from our bento boxes to accessories like furoshiki wrapping cloths and chopsticks.